Safe, Secure, And Reliable
Each user maintains their own payment gateway account with our provider, Stripe.
There are no setup fees and in addition to Stripe's special nonprofit rate, you'll benefit from simplified PCI compliance along with additional financial reconciliation and reporting. UpStage handles everything related to set up, integration, and customization to help create a uniquely unified checkout experience.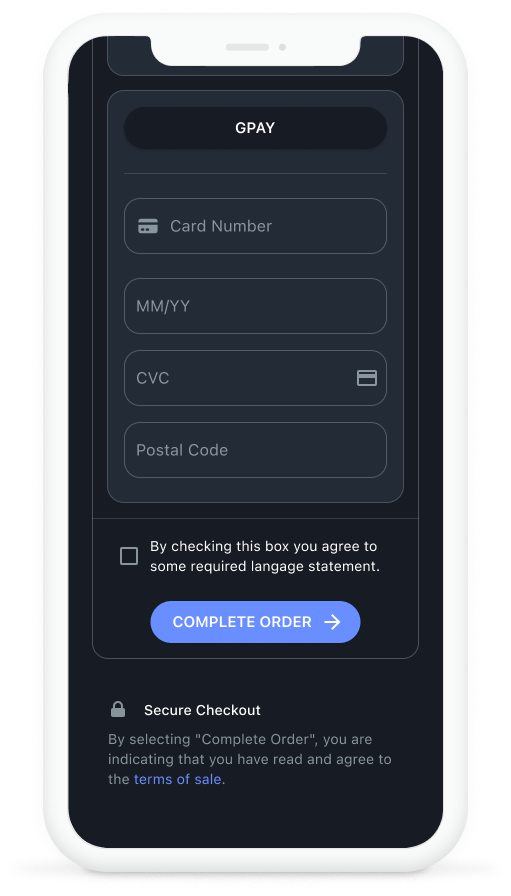 ---
Your money stays with you
Fast, predictable payouts directly to your organization's bank account. Opt for rolling, weekly, or monthly schedules.
Secure, integrated online payments
UpStage provides a pixel perfect checkout that can be customized for users to accommodate unique needs.
Google and Apple Pay
Enhance patron experience across all device types by offering faster checkout options that use Google and Apple Pay.
In-person payment processing
Your annual license fee includes connecting to any of the in-person payment terminals offered by Stripe.