User Registration
Click. Secure. Private. UpStage allows patrons to engage with your organization in a way they find most comfortable and respects their privacy, all while providing a quick and easy way to create an account.

And it doesn't matter if they create an account or not, you'll still be able to track that data and we can even connect past orders made as a guest whenever the patron decides to create an account.

One Account
Branded Identity, Dynamic User Pool Power
Built using the same user management system as Amazon, each user at UpStage only needs a single account, identified by the user's email address. In turn, they can use that same account to access any user install.
This small, but critical, component is something often overlooked by other Ticketing CRM providers, but it delivers the convenience, transparency, speed, and security patrons are accustomed to at other mainstream websites.
Even though patrons can use a single account to log in across multiple organizational sites, all of your data is siloed and secure. Meaning the patron only sees transaction data related to the organizational account they are visiting.
In addition to direct account creation, UpStage provides several default options for using single sign-on, or SSO. This allows patrons to securely sign-up, sign-in, and access control to their account and tickets quickly and easily using their Google, Facebook, or Amazon account.
And don't worry, if you have users without an email address, you can still import them into the system and complete all of the same transactions and user support tasks as any other user in the system.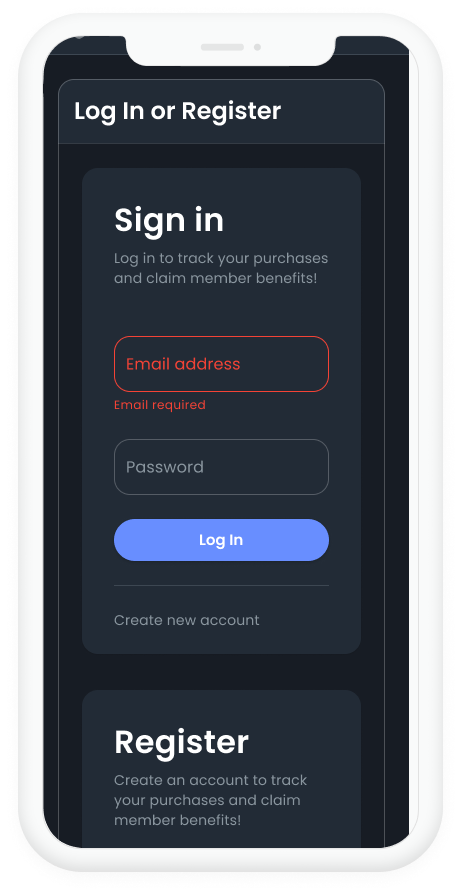 User Importer
Playing Nice With Third Party Providers
It's not uncommon to find yourself needing to import users or transaction data from outside UpStage. When you do, we offer a powerful user importer tool to handle those tasks.
We provide a csv template you can use to prepare your data.
Feeling nervous? We're here to help.; You can always send a copy of an import file to your dedicated Project Manager for review before uploading.
At the end of the upload process, you'll receive one of several result notifications. If there were any issues, the system will provide details and/or provide an export file with rows that caused the issues.
We have a special no-email user version of the importer that does all kinds of super cool things to get those users into the system.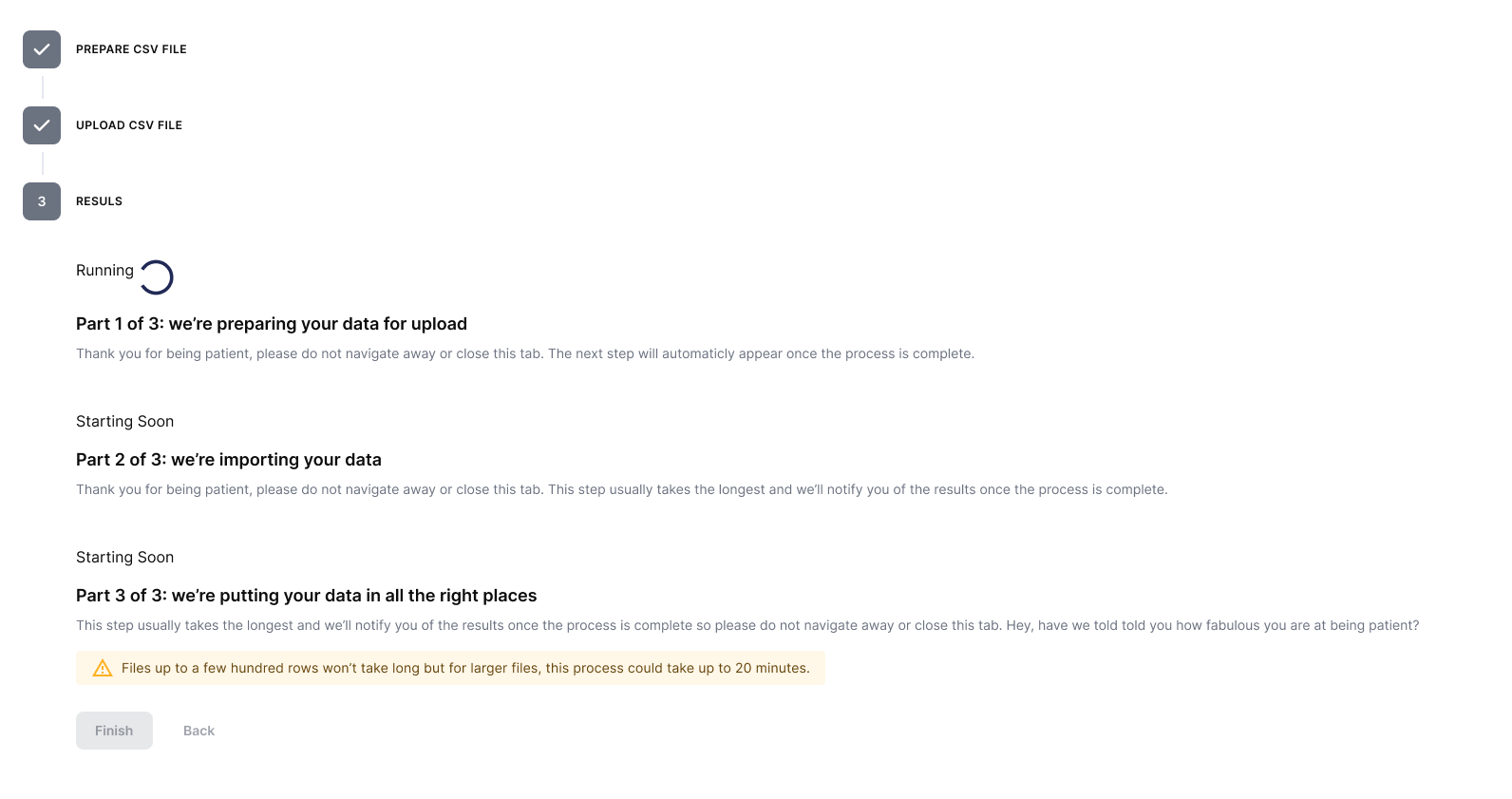 Research-Driven Results
Features That Make Ticket Buyers Happy
Our user testing led us to a final design that provides the most advanced and intuitive user experience available. We're proud to offer all of them as standard features for all users to use as-is or customize to suit their unique needs.
Guest Checkout
You can allow patrons to complete transactions as guests, meaning they do not need to create a user account before they can complete a purchase.
But the best part is your organization still collects all of the data that you can use for reporting and analysis.
In the checkout, the patron will have an opportunity to create an account and you can craft your own message selling them on the benefits.
But our secret weapon in the guest checkout process is automatically connecting past transactions whenever a patron decides to create an account at a later date when they use the same email address.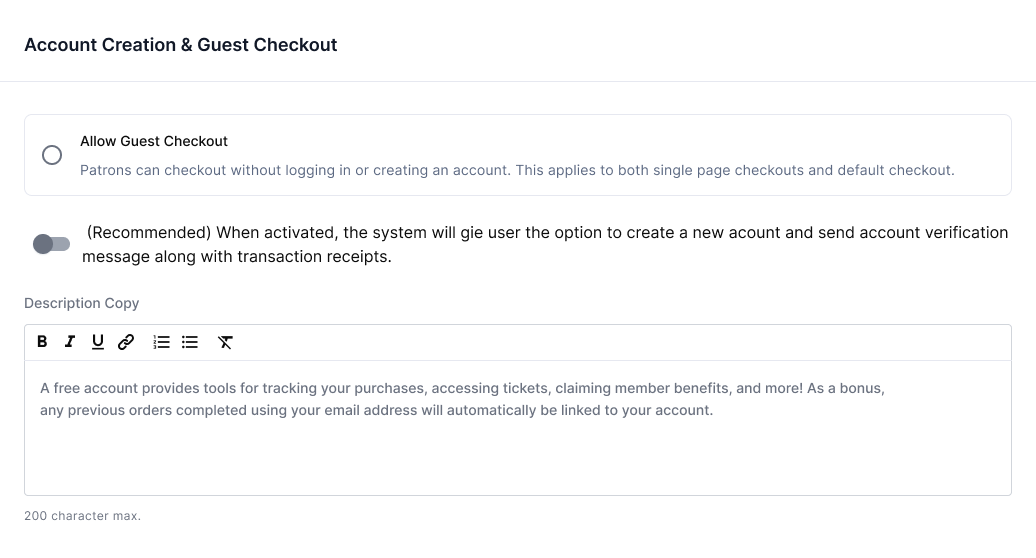 Optional Required Reservation
We know you've probably heard that you should be requiring patrons to create an account before they can buy a ticket, make a donation, or conduct any other type of transaction.
While we don't recommend that option we also know that it's something users may need or have to take some time to wean off and that's where UpStage has you covered. All it takes is flipping a single settings switch in the CRM Checkout Settings admin panel.