Actionable Results For All User Levels
UpStage provides a flexible range of metrics and analytics features that begin providing insights from the moment you begin using the system. In addition to the wide array of standard reports and dashboards, users can create and save custom reports and widgets.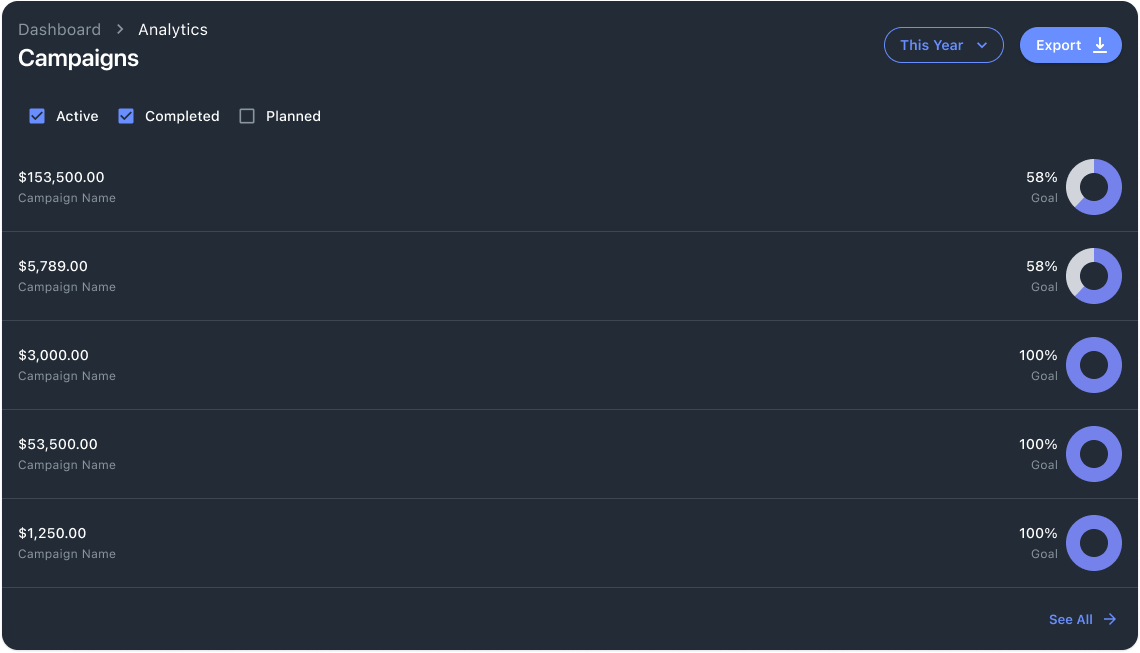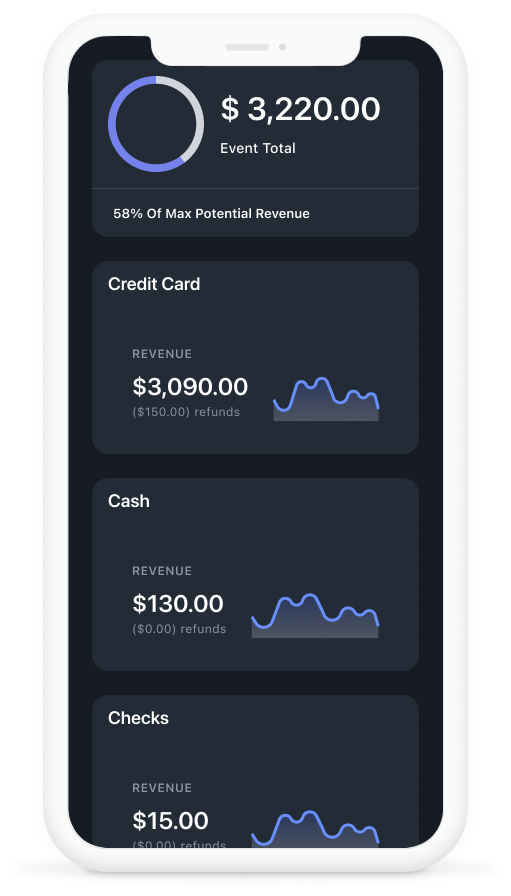 Data Visualization
Sometimes you don't need to run complex custom reports and just need to see critical data. UpStage delivers a wealth of "just the facts" data visualizations embedded into key admin panels that present data in easy to digest charts, graphs, and tables.
Un-Silo Your Data
UpStage's NoSQL database allows all team members to share and utilize data regardless of where it originates. Sometimes, marketing team members need access to fundraising data or you need to create special executive leadership dashboards. UpStage makes it easy.
Built For Everyone
Each team member can create and save custom reports and dashboards through an intuitive user interface. It's easy to create interactive filtering and/or conditional sorting then share those reports and dashboard with colleagues.
Seamless MailChimp Integration
UpStage is one of the only providers that offers synced functionality with your email marketing provider.
Let's say you want a list of every user who purchased a single event ticket in February and March who also made a one time only donation to a specific campaign.
Just run the report and UpStage will allow you to sync that list with your MailChimp audience right from your UpStage dashboard. You can add existing or create new tags from the dashboard the and push the entire thing into your MailChimp account by appending or replacing any existing audience records.
There's no need to do the whole export/import dance. But hey, sometimes you just need to dance so you'll find all the traditional export tools needed to create a CSV file.
Advanced Upgrades
For users looking for something beyond the default Business Intelligence features, upgrade to next level understanding by introducing advanced machine learning and user interaction.
Explore your data by asking questions in natural language, exploring through interactive dashboards, or automatically looking for patterns and outliers powered by machine learning.
Unleash Some Third Party Awesome
If you work with a third-party digital marketing or metrics provider, we're all about playing nice. In fact, we love to collaborate with these providers to create unique data visualizations fine-tuned to your marketing, fundraising, and box office campaigns. Kick the dialogue off by reaching out to schedule a conversation.