Event Ticketing
Click. Buy. Done. With Upstage, ticket buying is made simple, fast, and patron-centered.

UpStage is the first platform designed from the ground up to handle reserved seating and general admission ticketing for in-person, virtual, streaming, and hybrid events; all from a mobile-first design platform.

All The Options
Ticketing Options
UpStage provides the flexibility you need to sell tickets to a wide variety of event types, each with their own unique sales needs.

When setting up an event's seating, you'll have a wealth of options for handling everything from on-sale and stop dates, special/early access for members, as well as applying automatic discounts and perks.

You can even designate sections or individual seats as member-only.
Reserved Seating
Enjoy granular control down to the individual seat level where box office admins can create and save any number of pricing and availability configurations that can be used as-is or edited.
General Admission
It doesn't matter if your entire seating space is first come, first serve seating or if you need to divvy it up by sections, UpStage provides limitless options for creating the ideal configurations.
Daily & Timed Admission
In addition to reserved and general admission seating style events, UpStage accommodates capacity blocks for bulk access events such as museum, experience, and attraction environments.
Bias Blocker
Patron-First Driven User Experience
The cornerstone of UpStage's ticketing design started with extensive user testing. Arts and Culture organizations have three distinct patron groups they need to satisfy with the ticket buying user experience:
Frequent Buyers: The "core" audience that purchase several tickets or more each season.
Infrequent Buyers: Audience members that only attend a few events per year and have buying gaps between seasons.
New Buyers: Audience members who have never purchased tickets online for an arts and culture venue.
Our user testing uncovered a wealth of insights, not the least of which is what we dubbed the "Amazon-ization" of user experience expectations: users measure satisfaction with your ticketing system compared to their other online experiences at major retailor sites.
Research-Driven Results
Features That Make Ticket Buyers Happy
Our user testing led us to a final design that provides the most advanced and intuitive user experience available. We're proud to offer all of them as standard features for all users to use as-is or customize to suit their unique needs.
Seat Preferences
Even frequent ticket buyers appreciated having the ability to filter available seats based on range of characteristics such as price range, location, section, proximity to stage, aisle, blocked view, accessible seating, near restrooms, etc.
The problem with most providers is they don't offer an easy way for organizations to create and assign those filters on a per-seat basis. Even when they do, it's limited and clunky to use.
UpStage makes it simple for box office admins to assign value added tags. In turn, ticket buyers use these to find their perfect seat through unique user interfaces designed especially for regular and new ticket buyers.
Multiple Pricing, Fees, and Taxes Options
For each ticket type, we offer three default pricing types and you can assign up to three unique fees and taxes.
Fees and Taxes can be set as fixed dollar or a percentage of the ticket price
Fixed Price: The good 'ol tried-and-true method of setting a ticket price. The price you set is the price the ticket buyer pays.
Fixed Price, Split Revenue: Perfect for something like a gala ticket where part of the ticket price is tax-deductible. You can set those amounts along with custom messages that explain the difference to the ticket buyer. On the backend, the system records the tax-deductible portion to use in reports.
Name Your Price: For General Admission Tickets, you can allow ticket buyers to assign a value based on a suggested price and a minimum price.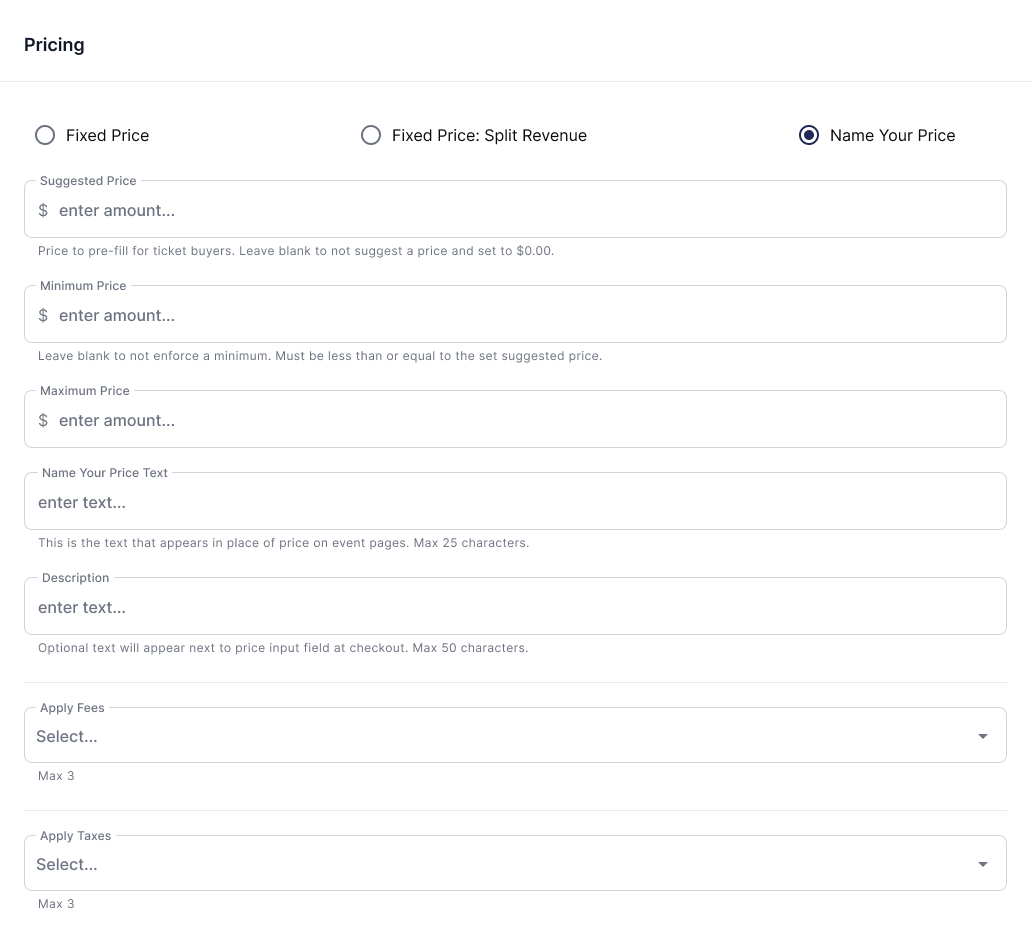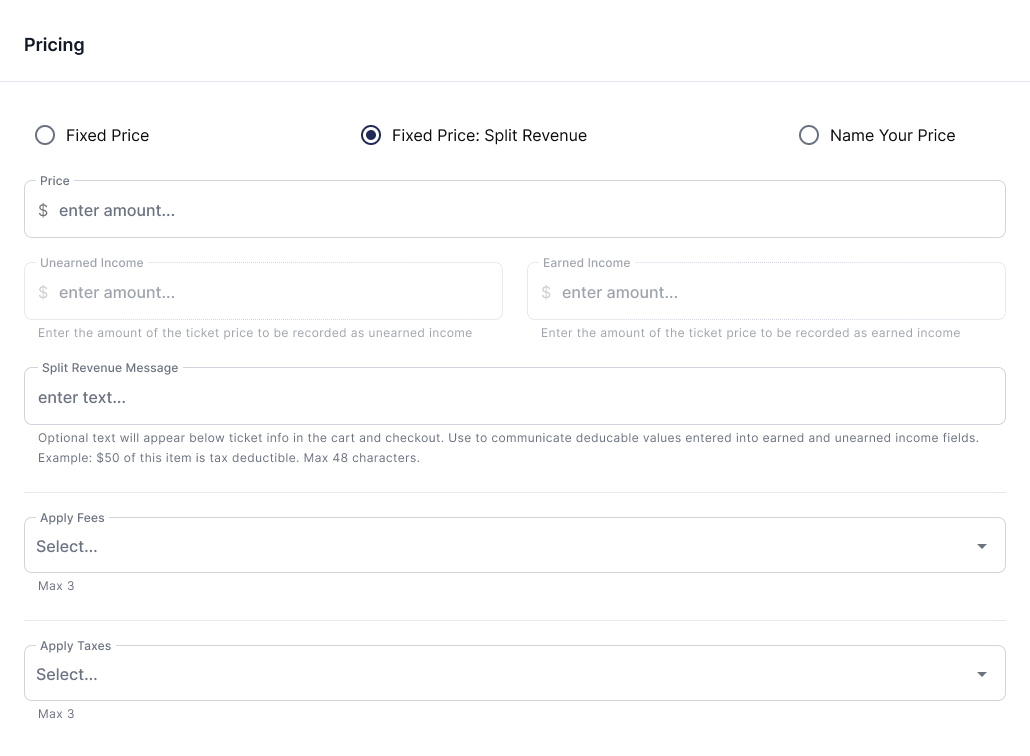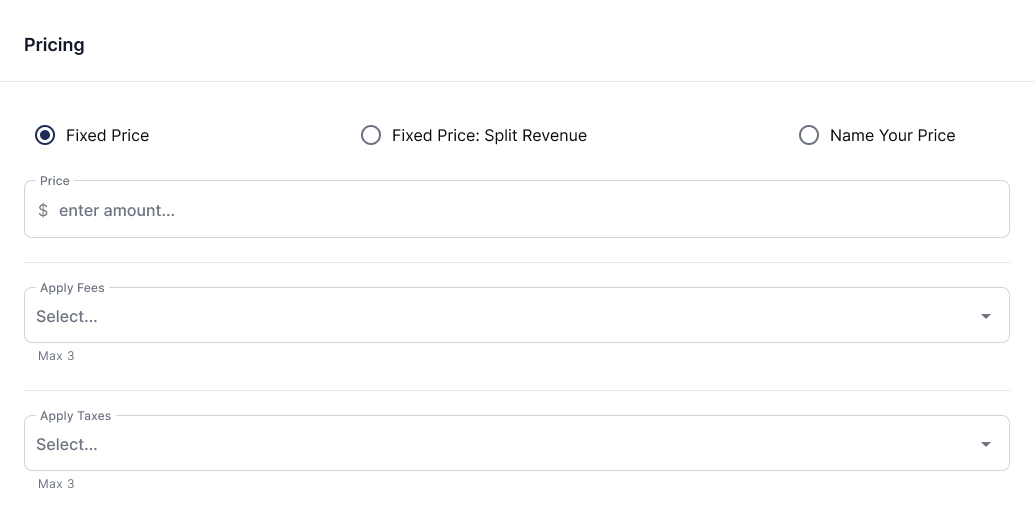 Ticket Add-ons
Add-ons provide a way to sell virtual and merchandise based products to patrons as part of the ticket buying path.
Set the price and max quantity per user in a single transaction.
For non-virtual add-ons, you can set a total quantity value for inventory control. Once the full inventory is sold out, the option will automatically be removed from the ticket purchase path.
Apply fees and taxes!
Limit availability to select users or make an add-on available only to admins.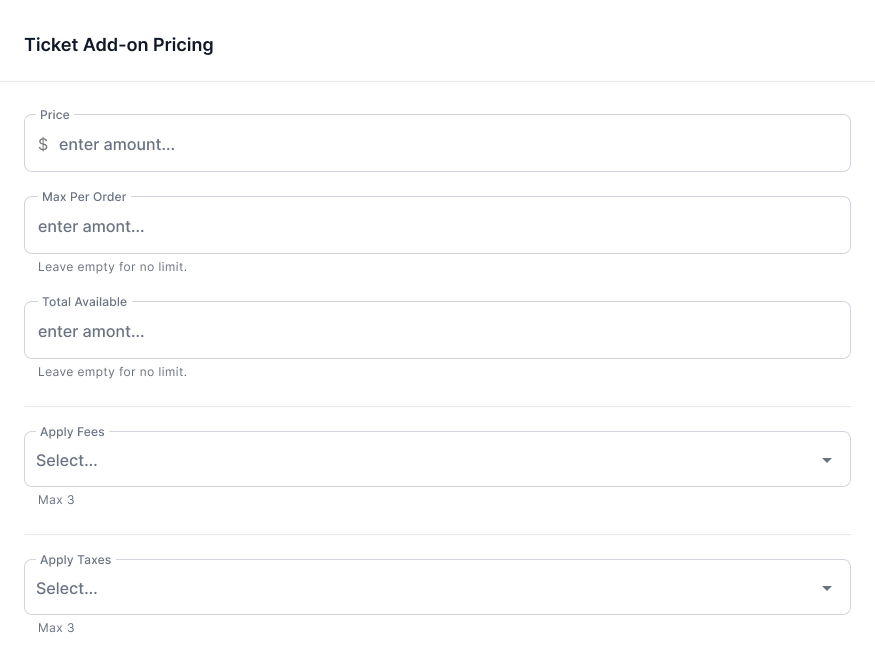 Meaningful Best Seating
Have you noticed that when you go to select a seat at performing arts org sites and opt for "best available" all that happens is the system automatically forces you into seats without any feedback? We do, and it drives us crazy. "Best available" is code for the seats a group wants to unload. We say forget that noise.
Upstage created a way for ticket buyers to select options that are important to them, something our testing nonoccluded they loved, especially newbies.
The solution involves a dynamic wizard that walks buyers through a short series of questions determined by the Seat Tags an organization assigns to each seating chart.
At the end of the process, the buyer is presented with a clear list of tickets that match their definition of "best" along with options that were close but not exact. It's empathetic ticket sales at its best.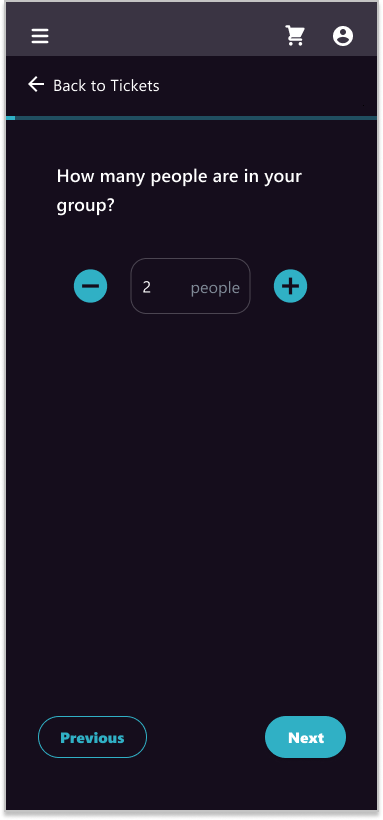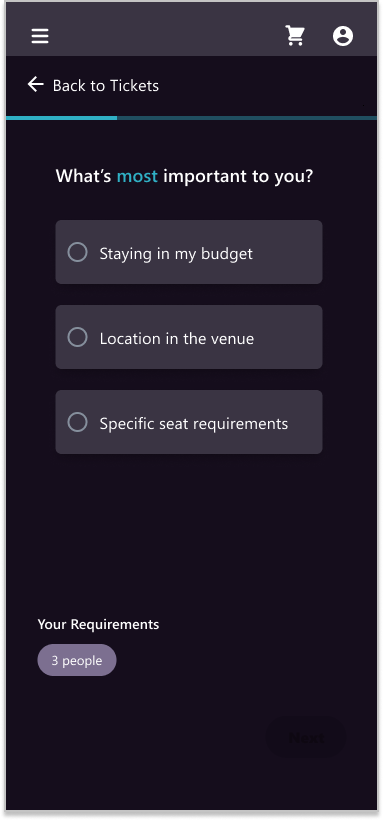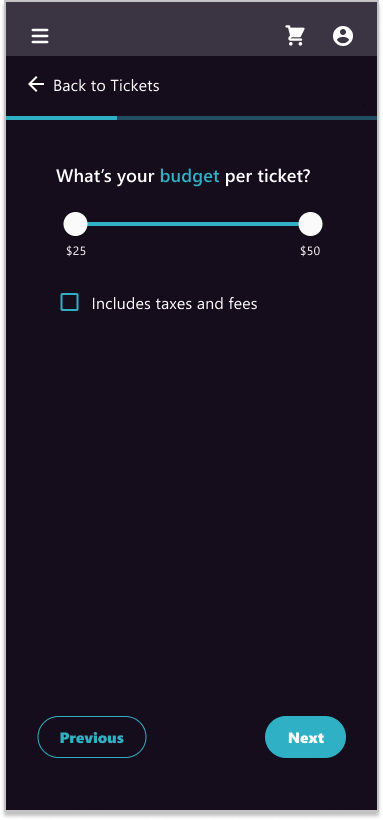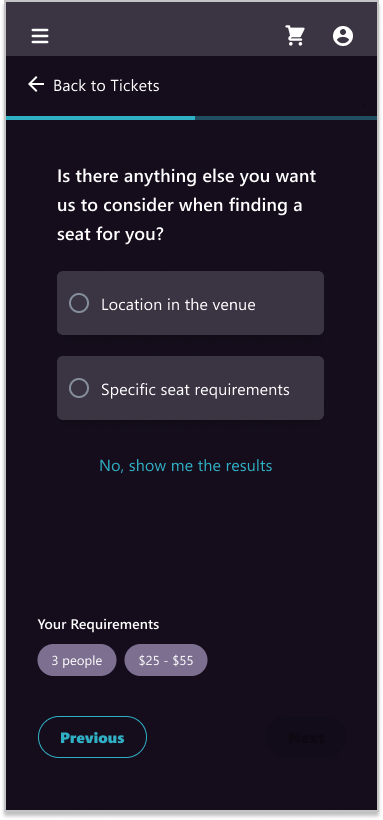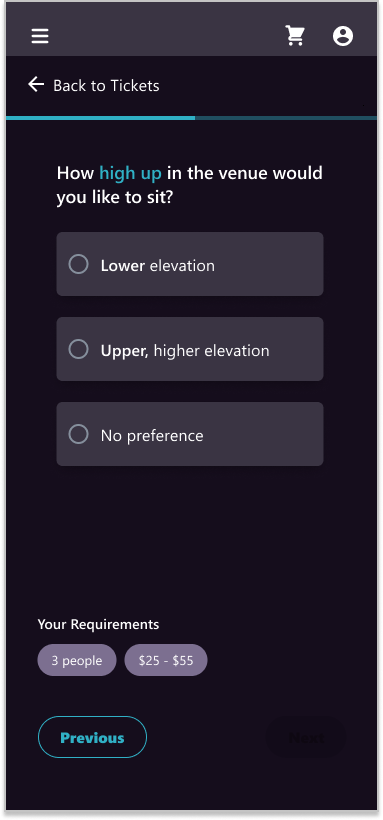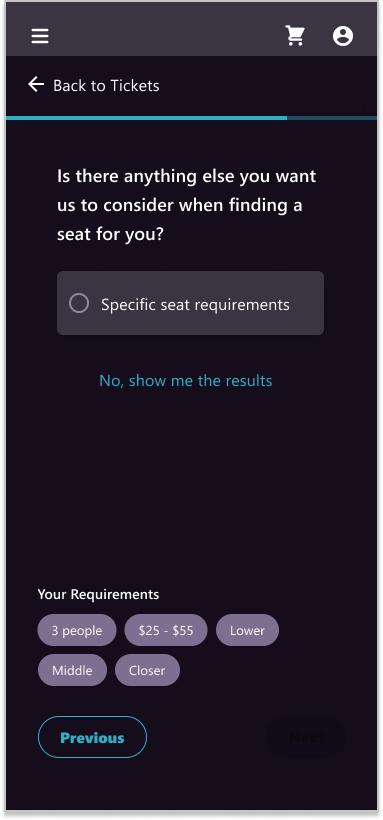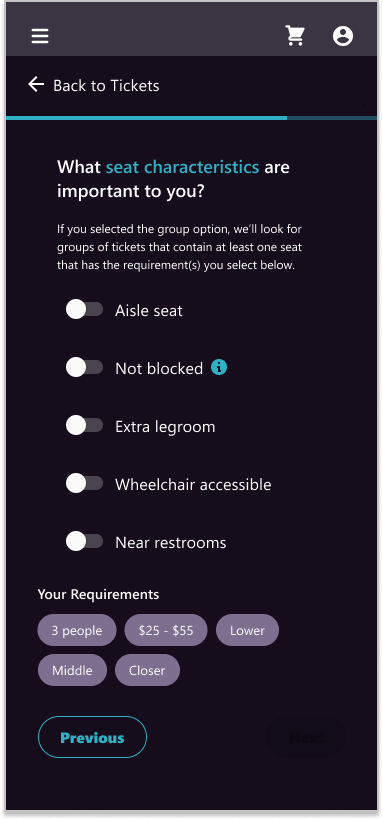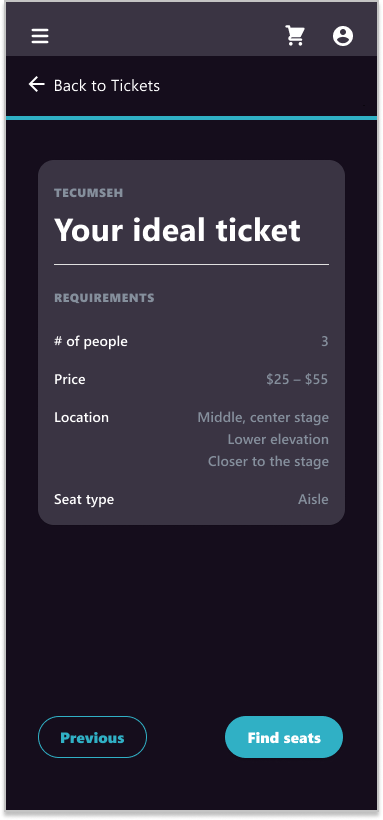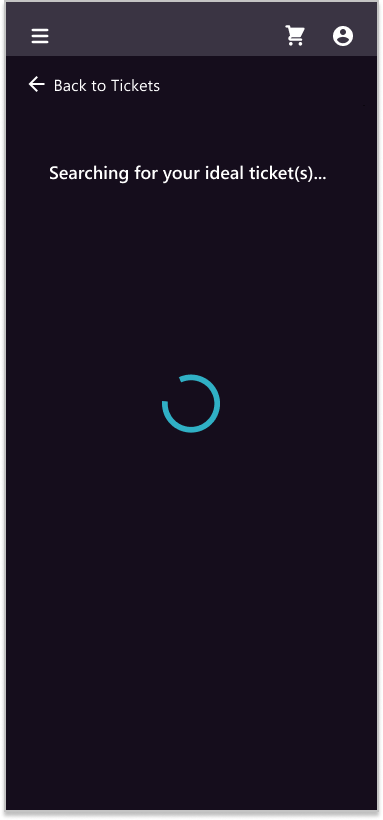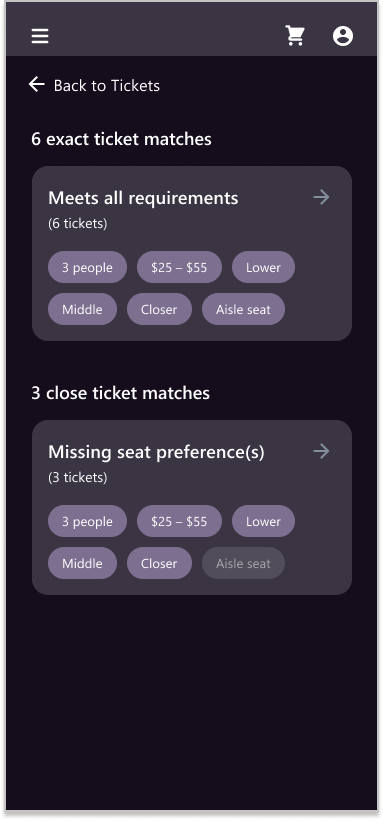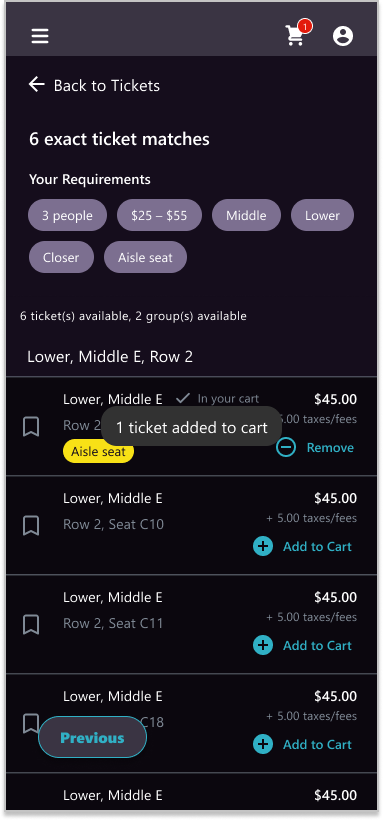 Seat Bookmarks
Our research uncovered a strong desire among new and infrequent buyers to compare several seat options before adding any to their cart, which is something other providers don't provide.
Because of this, we developed a default bookmarking feature that allows a buyer to bookmark any number of seats within or across sections, without removing them from inventory.
A dedicated tab will store their bookmarked seats and provide an easy way to compare and ultimately add to the cart.